Andrew Condon
Chairperson
Andrew has been a leader or a Board Member of BYC since 1991. He currently works in the Department of Public Expenditure and Reform and has previously worked in human resources in the HSE, in the Department of Health and in the community sector. Andrew was BYC Company Secretary before taking up the role of Chairperson in 2018.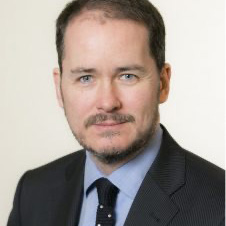 Mark Kinsella has been the Club's Treasurer since 2010. Mark is a Chartered Certified Accountant and became a Fellow of the Association in 2005. He has been involved in raising funds for the Youth Club since he was in school in Belvedere College (Class 1991). Originally from Blanchardstown, he is now based in Dublin's South inner city where he is an active member of his local community. Mark oversees the Club's relationship with its Bank, the Revenue and its auditors. He also acts as a key liaison between the Club and a number of its statutory funding partners.
Bríd O'Donovan
Board Member
Bríd O'Donovan has significant experience as a non-executive director with a background in financial services and business transformation. She is the founder and a director of Comhairle Consulting, a company which provides consulting and coaching support to senior leadership teams in the areas of strategy and internal operating model development.
Brid is a certified mediator and is a strong believer in the role of collaboration and the power of relationships to address conflicts. She also works to promote the use of Restorative Practice to build meaningful and long-term relationships.
Brid is a Certified Bank Director and sits on the Board of the Interim Procurement Reform Board (OGP), is a Director of the Citizen's Information Board and sits on the diversity and inclusion committee of the Irish Fund Directors Association.
Bridie Flood
Board Member
Bridie has been a member of the board since 2019 and is a past young person and employee of the club. Bridie has vast experience in youth, community and addiction services and her passion to support children and young people realise their full potential is palpable.
Darragh Lynch
Board Member
After leaving Belvedere College Darragh went on to study architecture in UCD. After working in London and India he worked for 10 years in Ballymun Regeneration completing social housing and community development projects. Since 2013 Darragh has been running his own architectural practice in Malahide which focuses on sustainability, community development and disability design. Darragh is a member of the Belvedere Union and a member of the Sustainability taskforce in the RIAI.
John Reynolds
Board Member
John has been involved with BYC since 1992, initially as a volunteer leader and in recent years as a Board Member. He works in the Financial Services Sector with over 25 years experience domestically and internationally – with senior leadership roles across multiple areas including Commercial & Business Banking as well as Corporate Restructuring. John is chair of BYC's Governance and Risk Sub Committee and is a Certified Bank Director.
Paul has been involved in BYC since 1992 and has played many roles over
the last three decades, including as general volunteer, night manager,
sports coach, interim club manager, board member and others as necessary
along the way. In recent years, Paul has worked closely with funders
from statutory and philanthropic sectors. In his day job, Paul is a
director of Nexus Research Co-operative, where he is a social research
consultant, working with community and youth organisations in Ireland
and internationally.
Siobhán Gethins
Board Member
Siobhán Gethins, a former Educational Welfare Officer and Youth Worker, Siobhán has a particular interest in youth leadership, educational inclusion and community empowerment. Siobhán currently works with iScoil, Mentoring young people aged 13-16, empowering young people to re-engage in learning and succeed in their educational goals.